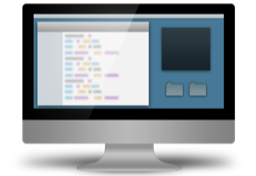 Paul is an independent, creative and self-motivated professional with more than 25 years of hands-on experience in building automation, machine automation and data management. His skill set in developing electrical, mechanical and software solutions can help with project-specific needs. And, yes, he built (and flew) the plane featured here, which was recently
SOLD!
Building Controls
(for lighting, HVAC and electrical systems)

Design and Programming in:
H.I. Solutions
American Auto-Matrix
Carrier

Installation and customer support
Programming for multi-user database applications using:

MS Access
Paradox
dBase III
Foxbase
Development in:
Beckhoff TwinCAT 3
Indusoft Web Studio
MS Visual Studio
Mitsubishi GX Developer
GX Designer

3D machine drawings
Electrical schematics
Wiring diagrams
Paul Stowitts
To reach Paul, please use the contact page
COZY MARK IV Serial Number 200
N Number: N166PT
Airframe Hours: 180
Weight: 1200 pounds
Year First Flown: 2000
Conditional Inspection Due: 7/31/2014
Pilot Height Setup: 6'-0"
BUILDING ENVIRONMENT: Cable Airport, Upland, CA (Always hangared)
MANDATORY CHANGES: Aileron Pushrod Bearings
MAIN GEAR
Tires: 500 x 5.0 (New tubes & tires)
Brakes: Cleveland Super Heavy Duty, Metallic Pads (Rebuilt)
Wheelpants: Klaus Savier
CANARD: Ronzc Canard (Shortened per plans)
NOSE & NOSE GEAR: Standard, Oertel Electric Nose Lift
CONTROL SYSTEM\TRIM SYSTEM: Navaid Wing Leveler, Electric Pitch Trim, Electric Speed Brake
CANOPY: Standard Plans, Light Tint, Limit Cable
RUDDERS: Standard Plans
ELECTRICAL SYSTEM
Battery: New
Starter: Skytec
Alternator: B&C 40 Amp
Ignition: (1) Slick Mag, (1) Lightspeed Electronic
PANEL
Instruments: (Night VFR) Airspeed, Attitude, Altimeter, Directional Gyro, RMI microEncoder, Suction, Compass
Radios: Garmin 250XL GPS
Transponder: Garmin GTX320A
Intercom: Flightcom 4-Place
Engine Monitor: Rocky Mountain Instruments (RMI) microMonitor
ENGINE
Make: Lycoming O360
HP: 200
Hours: 180 SMOH, 860TT
Note: Airflow Performance Fuel Injection
Who did last rebuild: Performance Aero
PROPELLER: Catto 3-Blade (Overhauled)
FINISHING: Paint has been stripped - minor cosmetic updates needed prior to primer/paint
NIGHT LIGHTING: Nose mounted landing light, Whelen Strobes/Nav Lights, Fiber Optic Instrument Lights
UPHOLSTERY: Cloth with Memory Foam
NOTES: A nearby hangar fire damaged both upper winglets/rudders which have been repaired. There was no damage to the winglet structural layups or to any other structural portion of the plane. There is some cosmetic damage to small area of canopy where plastic dripped on it.
The plane has been flown and signed off by an A&P who is a canard expert (Bill Oertel).
REFERENCE: Bill Oertel (First Flight, Progress inspections)